See Manage > Dashboard.  Basic users will find Dashboard at the upper left, where Admin users see "Manage".
Custom Pages:
Create custom full HTML pages to share anything you want. Examples might include contact lists, hours, directions, news, getting started guides, etc. Dashboard is the first one. Tap Edit in the upper right to edit the page. Use the small dropdown on the Edit button to add more pages.
Files
Files can be uploaded and shared with all users. Examples: new user application, aircraft weight & balance, POHs, etc. Create folders to stay organize. You can make Files private so only Admins see them. You can also nest folders.
Files by Group – In Dashboard > Files > Options > Edit > Limit Access to Groups (Add Groups).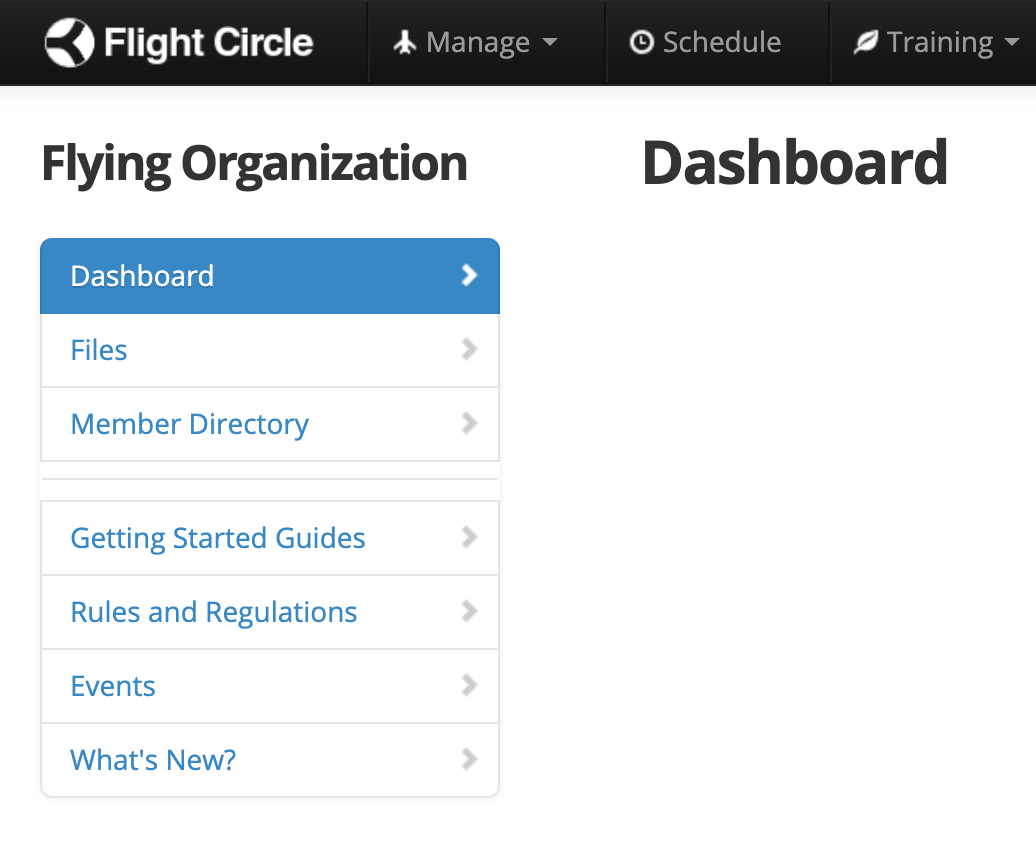 All users can now see Dashboard.  Only Administrators can manage/edit.
If Members Directory is enabled, it will appear on the left side of Dashboard. You can enable Member Directory in your User Settings. Manage > User Settings. If users have Social Profile information filled in it will show here. Users can add their Social Profile information by going to their name in the far right corner > Settings > Social Profile.